by Z
Updated: Oct 14, 2021
Finally! I have a concert lined up for later this year that I'm very excited about. Hopefully all goes well, and the event isn't cancelled or anything, 'cause I already bought my ticket, and it turned out to be extremely difficult for me to obtain. I mean, I went to the Ticketmaster website to purchase my seat for the concert right, and after I would input all of my payment info and pressed the "pay" button, An error message would pop up, and I would have to start all over. Now, I did end up trying it many, many, many times, with different payment methods, on different days, at different times of day, different devices, etc… and nothing. I could not get a damn ticket! Finally after about a week of struggling, and I'm not kidding, a week, I gave in and purchased my ticket from a reseller website at an exorbitant price….
So now I have a ticket, Yay! Thanks a lot for nothing Ticketmaster, you really make a girl feel inept. Anyway, the concert is in September, and it's a band from Mexico that I used to listen to back in high school, and… they're pretty alright. More details after the concert.
Anyway, I haven't been up to much lately, although I did recently turn thirty years old 🥳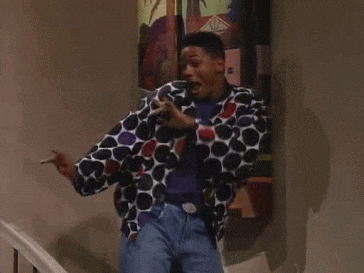 So I've been busy celebrating my birthday I guess, I'm on my second month now - Yes I've gotten more ridiculous. Part of being ridiculous, and being a birthday girl, is taking somewhat abrupt decisions. For instance - buying things on a whim, or taking impromptu trips to Santa Fe lol.
Which is just what I've been doing, and I actually did just get back from visiting some family and friends who live over there. In fact, one of my friend's, who lives in Santa Fe, also had a birthday recently so I got her a gift, and we went out to eat, and it was nice you know, catching up and stuff.
It's funny to me how I don't really know how old my girlfriends are, I mean I know the ages of maybe one or two of them, but the rest like to keep it hush-hush. My female family members as well, like my cousins and aunts, don't want to tell me how old they are. For some reason, it's a big deal to them, their age. I personally don't care about "revealing" my age to anybody, I tend to flaunt it even, and I'm always telling people "Hey I'm thirty now, just, FYI." And even when I wasn't thirty yet, I'd go up to everyone and say "Hey I'm almost thirty" just so they know ahead of time how old, and wise I am, and so they understand that they have to look up to me... and call me "Master."
Too much? Yeah, I agree… but maybe, just in case, start practicing the whole calling me "master" thing, so I can get used to it 😜
Well, I didn't do much in Santa Fe, I was just hanging out, eating.... eating some more, went to the plaza, just usual stuff I guess. I did have some menudo while I was over there, I don't remember the name of the place, but the dish was so good that I even started to cry.
My friend and I went on a drive to Taos Pueblo one day also, but the pueblo was closed in the end and we didn't get to go in. The drive from Santa Fe to Taos was nice though, we took the "High Road to Taos." I found it amusing that that's the actual name of the road, and here I thought my friend was just being dumb calling it the "high road." I did try to take some pictures of the land and the mountains, but my buddy drives like a maniac, so I didn't get any good shots. And I was too lazy to get out of the car, don't judge me I get motion sickness ok.
On the way to Taos
I've always really loved Santa Fe, it's an easy-going town, the traffic is mild, the building's are made out of adobe, there's some good food, the people are relatively nice, and it's just a peaceful place. There's actually only one thing that I've always hated about Santa Fe though, and that is the dry climate. It's suuuuper dry, my skin needs about a pound of lotion a day, my hair is also flat because of the lack of humidity, and I always end up bleeding from my nose. Oh, and even my eyes get really dry and uncomfortable, but other than that, it's a pretty cool place.
These are some pictures of Santa Fe that I've taken in previous years -
Maybe I'll return for the Opera season, but for now I'm hanging in Miami and enjoying the recent season of constant rain. There might be a tropical storm coming by the way, Uh-Oh, I hope everyone's careful out there. Don't go buying up all the toilet paper from the stores alright, geez.